COLOR THE WORLD AS YOU SEE IT!
Traveling is good for you and good for the world! Let's get excited about world travel with this fun and collaborative coloring project. Hang it up on the wall when you're finished as a reminder of the places you've been and the places you're going to go.
Watch Our Video Commercial
♥ Folds out to 24 x 36 inches
♥ Printed on thick 70# uncoated paper
Instructions
1. Unfold your map and lay it out on a flat surface for a couple of days. This will help flatten out the creases.
2. Color it however you'd like with markers, crayons, or colored pencils. You can even use paint! Be sure to put something underneath the map while you color in case the marker or paint bleeds through.
3. Hang it on the wall and enjoy your creation! It's a perfect daily reminder to inspire you to travel.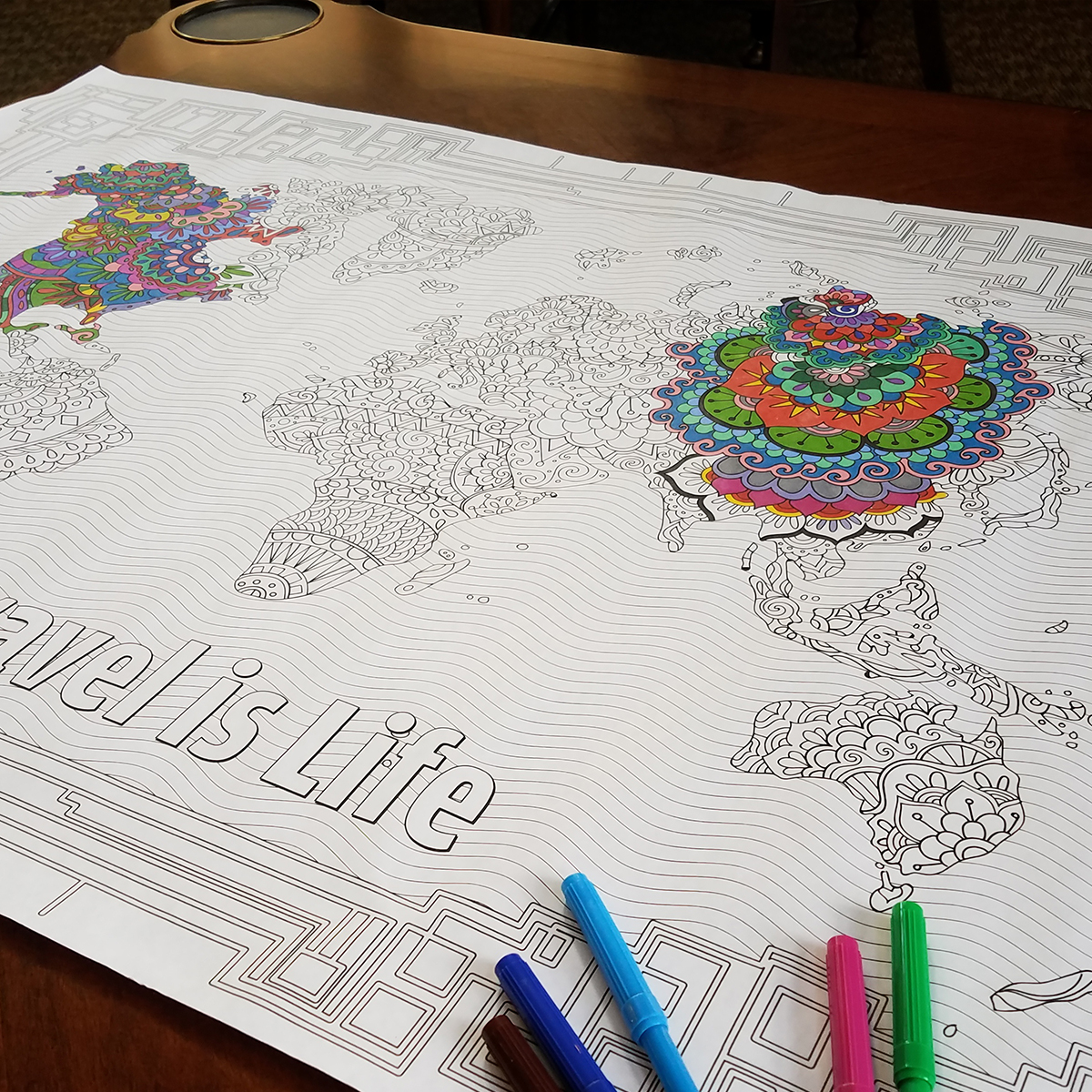 What Travelers Are Saying
"This is the perfect Christmas gift for my traveling family members. I know they'll love spending time with their kids coloring in all of the places they've travelled. Such convenient packaging too."
"Great last minute gift idea for my girlfriend's niece that easily fit into my budget. She's 9, map was bigger than her, and she took to coloring it immediately."
"I have been traveling the world for the past year and it's been an amazing experience. To commemorate my time abroad I purchased the Travel Is Life map to mark the places I have gone and to remember the places I want to go. It's also very relaxing to sit in solitude and just color while reflection on my adventures. This map is perfect for kids and adults who have the wanderlust spirit."
"Hi! I've been a Travel Is Life customer and reader for a while. I've entered all the contest and purchased several things through the site. I have to say the coloring poster is my favorite. It's so much fun, the poster holds the bright vivid colors so well. It's a great, fun and creative way to teach kids about geography. Also, a great way to relax for adults."
"I LOVE my World Map Coloring Poster! I thought I only liked it because I could color it in and spend some fun self-care time doing that before putting it up in the AirBnB that I run. But then while I was coloring it I realized it's so much more than that. I am someone who really cares about the world, and that things like intentions, prayers, etc.. are powerful for helping the world to address and shift it's big problems. I found myself coloring a part of the world that I see in turmoil, and watching the beautiful colors fill in that geography helped me feel like I was in prayer for our world, not just "relaxing." Now, I spend time coloring it in and feeling more positive about the world, while sometimes we see things that are so hard. Thanks World Map coloring poster for bringing me so much more than just a bit of self care!"
"Really like this Travel is Life world map coloring poster and can't wait to get started coloring it. Definitely a fun gift to give to yourself or other travel enthusiasts in your life."
"This was a no brainer when it came to buying. Not only does it get my mind working but it opens up many doors for conversation. I can also ask my friends to color in their favorite spots. If you travel or even if you don't, this is a must have for your Christmas this year!"
"I purchased this map for my kindergarten students to work on during centers as we cover the unit people and places. I will hang it in our social studies center when they are finished."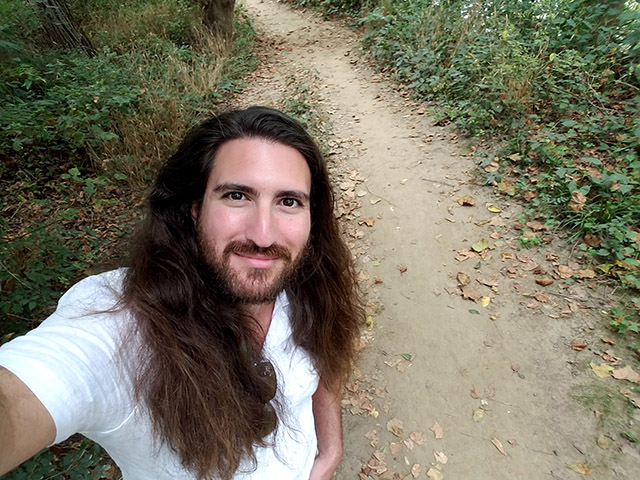 Hi Travelers! I'm Paul Drecksler, creator of the World Map Coloring Poster and founder of
TravelisLife.org
.
My mission was to create a gift that got people excited about world travel. I also wanted to make something that families could spend time doing together and away from a screen. Coloring this poster is relaxing, therapeutic, and creatively inspiring. It's the perfect mix of challenge and fun. I hope that it inspires hours of conversation about traveling the world.
I'd love to see how you color your world. Take a photo when you finish coloring your map and send it to paul@travelislife.org and I'll feature you on my site.
Thanks for being here, wherever you are in the world.
Shop Local
Sparky's Toys & Gifts
726 Haywood Road
Asheville NC 28806
(828) 808-1098


The L.O.F.T. of Asheville
53 Broadway St
Asheville NC 28801
(828) 259-9303


The Game Outlet
800 Brevard Rd, Ste 120
Asheville NC 28806
(828) 559-9755


Yellow House Gifts & More
1421 E Broad St.
Fuquay Varina NC 27526
(919) 213-6397


Bloomin' Art
Asheville NC 28801
(828) 254-6447


The Map Shop
1500 E Morehead St
Charlotte NC 28207
(704) 332-5554


Would you like to carry this in your store? E-mail paul@travelislife.org